Avon Emergency Locksmith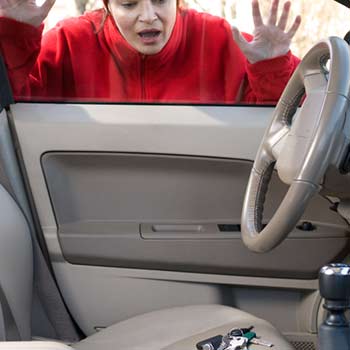 Any way you cut it, a locksmith emergency is never convenient, and always irritating. But there's no need to fret! The highly trained staff mobile locksmith emergency specialists of R & T Locksmiths are here to respond right away, 24 hours a day, 7 days a week! We are always at the ready to meet every lock and key challenge you may face. All our emergency locksmiths are local to Avon, Ohio, and also insured, bonded, licensed, certified, and background-checked.
If you ever discover you are locked out, it's a major bother. You may grow so exasperated, you'll be tempted to entertain the idea of breaking a window. Not a good idea! Should you risk being mistaken for a robber? Of course not. All you need to do is dial your phone!
Before you know it, R & T Locksmiths will bring the help you need!
CALL DAY OR NIGHT! (440) 969-6233 - You'll soon be out of trouble!
If you're in a locksmith emergency, it's typically because:
you don't remember where your keys are
you have been locked out
you forgot the combination to your safe or padlock
your keys might have been stolen
your key is broken off in the lock mechanism
Locks have also been known to fail due to:
weather hazards
very old locks & keys
safe or padlock malfunction
faulty lock construction
break-ins & vandalism
Anywhere you are stranded without your keys in Avon, OH, one of the expert mobile staff emergency locksmith technicians here on staff at R & T Locksmiths will come directly to you!
CALL NOW! (440) 969-6233
Locksmith services and Coupon
Please see below or Call us (440) 969-6233 for more details
Quick Response Time
24/7 Emergency
Locksmith Service
15% OFF
on all locksmith services
Call us (440) 969-6233